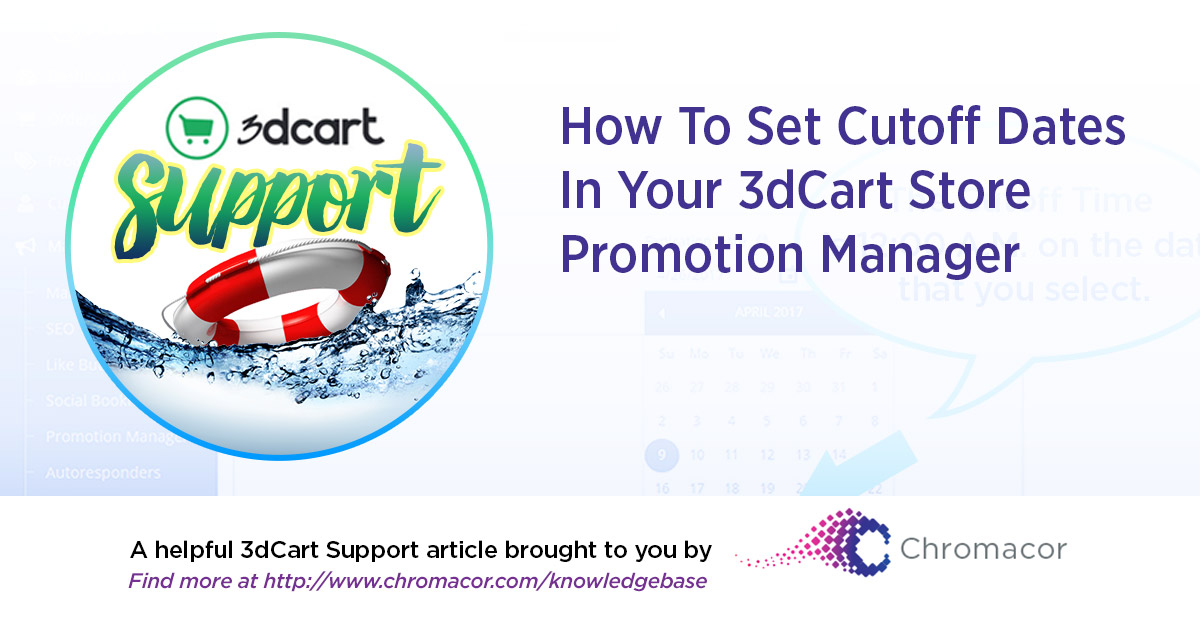 3dCart Support Knowledgebase Article:
How to Set Cutoff Dates In Your 3dCart Store Promotion Manager
Does this sound familiar? You've logged into your 3dCart Store Manager's admin panel and you've done everything to set up your store promotion correctly in the 3dCart Promotion Manager, including setting the start date and cutoff date. But now something's not working.  You've run the promotion successfully until the last day when it seems to have ended early. Customers are asking you for the promotional discount you were offering because they're not getting it when they check out. You log into your 3dCart admin to find that the promotion has already ended. Why? With a little fine-tuning, you'll stop having this problem. Here's how to set cutoff dates in the 3dCart Promotion Manager.
It's a little-known fact that the 3dCart Promotion Manager sets the cutoff time to 12:00 midnight on the date you select.  That means the promotion will end at 12:01 A.M. on the cutoff date you've selected.
If you know how to set cutoff dates in the 3dCart Promotion Manager, you can set promotions to expire on the date you intend with no surprises.
For this reason, consider setting the cutoff date in your promotion to end a day later than you may have originally intended.
To set the cutoff date in your 3dCart Promotion Manager, log into your 3dCart store admin and go to Marketing > Promotion Manager. Then select your promotion. On the page for the promotion where you want to adjust the date, click the Expiration Date calendar icon to select your cutoff date, keeping in mind that your promotion will end at 12:00 midnight on the date you select.
When you've made your changes, don't forget to click the green Save button at top right.
Need to learn more about setting up promotions in 3dCart? Here's more information for how to set up a 3dCart promotion.
Looking to get started with 3dCart? Try it out with this Free 15-Day 3dCart Trial!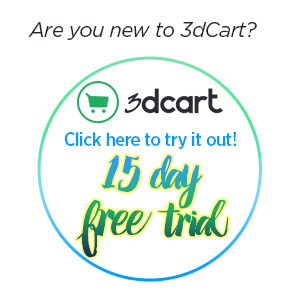 Want some personalized 3dCart support right now to get up and running quickly? Call us at 702-781-8004.
You can also contact us directly for help by sending your support request below.