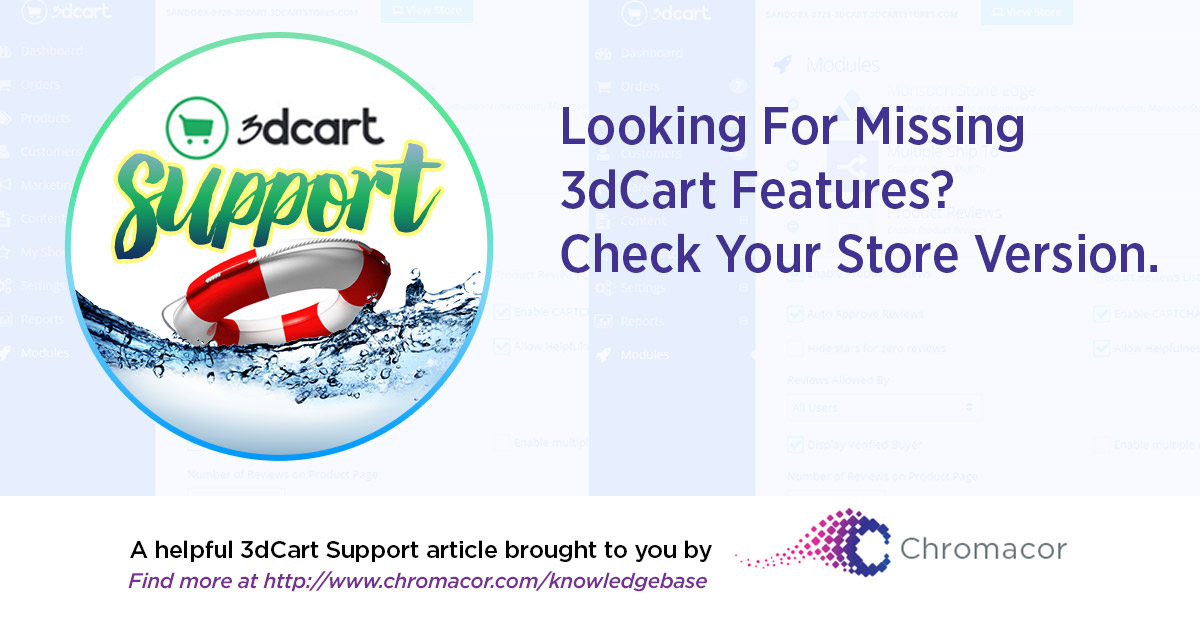 3dCart Support Knowledgebase Article:
Looking for Missing 3dCart Features? Check Your Store Version.
Have you been looking for missing 3dCart features in your Store Admin panel? If you're getting 3dCart's system update emails, you may find that there appear to be some features mentioned that you can't find in your 3dCart Store Manager. This happened recently with one of our clients, who was looking for a way to sort product reviews in the 3dCart Store manager. They thought they had missing 3dCart features in their Store Manager. When we checked that the feature was included in other 3dCart stores, we knew that the version our client was using was outdated.  This article will show you how to check which version of 3dCart you're using and show you how to get your 3dCart store upgraded to the latest version.
Here's what it looks like in the Store Manager when there are missing 3dCart features (see bottom left):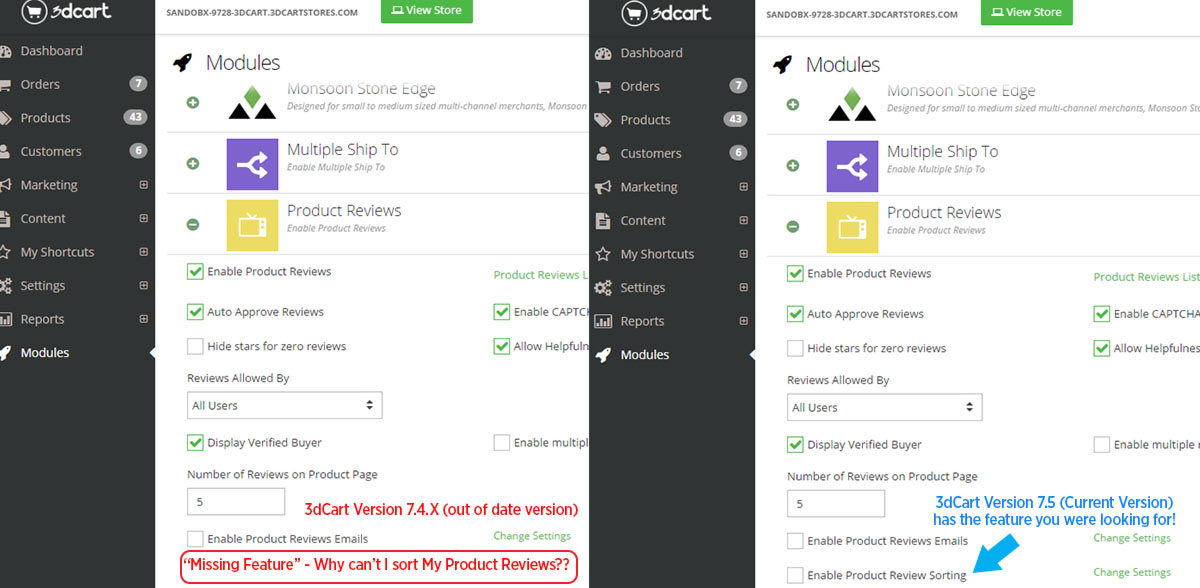 When there are missing features in your store admin, the first thing you should do is check which version of the 3dCart Store Manager you're using.
Here's a short video that shows you how to check your 3dCart Store Version.
[embedyt] https://www.youtube.com/watch?v=RA-1TyxaoAo[/embedyt]
Here's how to get to the screen shown in the video:
Log in to your 3dCart admin Store Manager.
Look for the Administrator icon at top right and click it.
The 3dCart store version can be viewed in the drop-down menu, just above the Log Out icon.
Once you confirm which version of 3dCart you're using, the next step is to contact 3dCart Support, either by calling them or contacting them through your store admin panel by opening a support ticket.
If you have an older version of 3dCart and you want to upgrade, be sure to tell 3dCart Support that you want them to make sure to check any customizations that may have been added to your 3dCart store before they make the upgrade because customizations may be overwritten. That means you'd lose any back-end programming, including reporting features, API connections, third-party software integrations and possibly theme customizations just by upgrading. That's why it's best to make sure that their advanced tech support staff takes a look at your system first.
If you have the current version of 3dCart (Version 7.5 as of when we posted this Knowledgebase article) you will want to tell them that you have the latest version of 3dCart but that you're still missing a feature – so you would still need to open a ticket so that they can resolve the issue for you.
If the feature you're looking for is not included in the latest version of 3dCart, then you can have it developed for you, either by contacting us at 702-781-8004 or your 3dCart salesperson.
Looking to get started with 3dCart? Try it out with this Free 15-Day 3dCart Trial!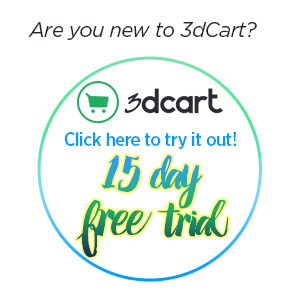 Want some personalized 3dCart support right now to get up and running quickly? Call us at 702-781-8004.
You can also contact us directly for help by sending your support request below.